DAY ONE
'Merica installation / rework of Picasso's Guernica
12' x 25' asphalt felt substrate
wrigley building workshop space / 2801 mission street
santa cruz, california
may 2019
'MERICA / GUERNICA MAP
identification from 'Merica proposal / may 2nd
wrigley building workshop space / 2801 mission street
santa cruz, california
may 2019
DEFINITION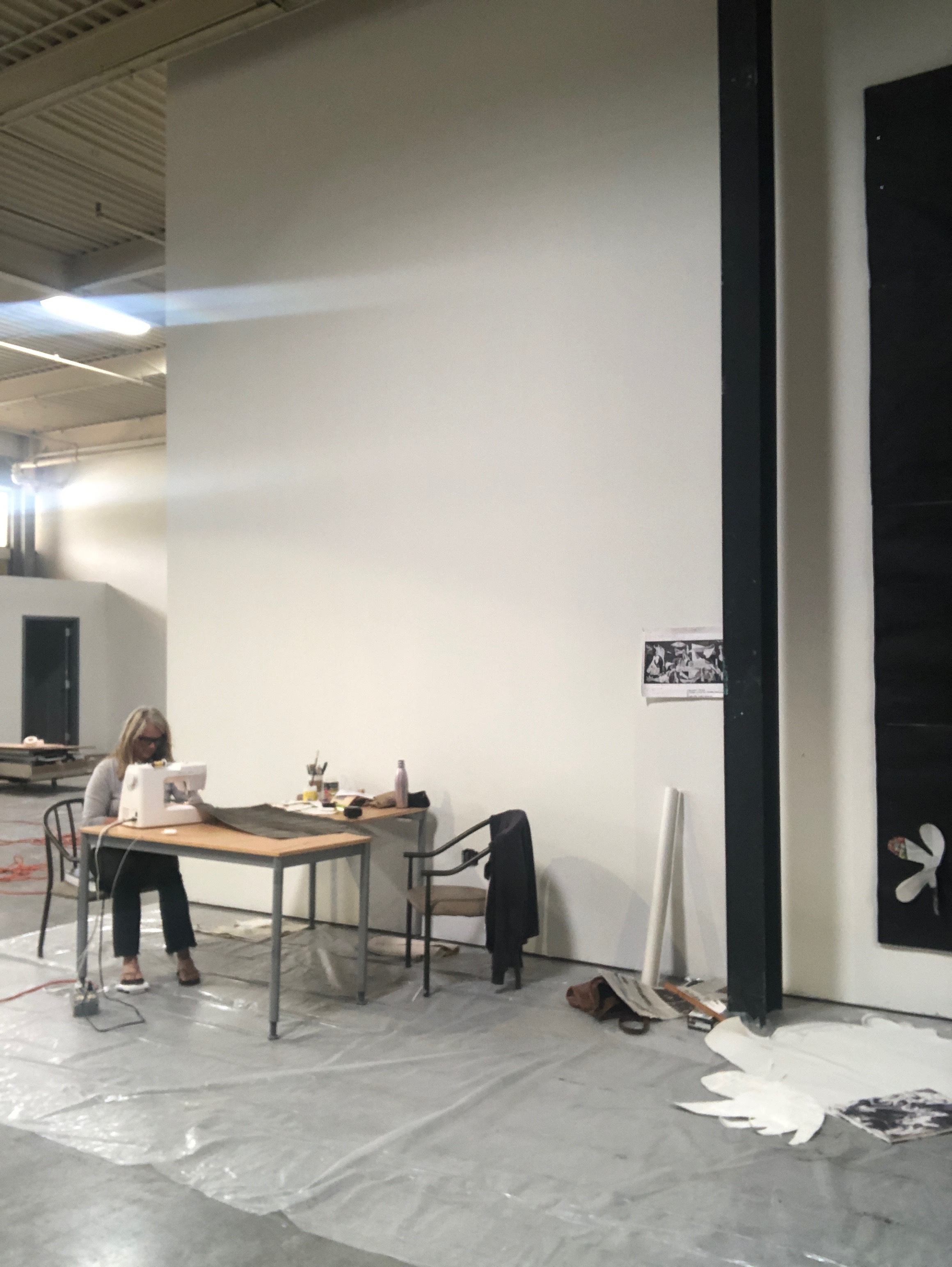 DAY FIVE
machine stitching grounds for "Merica Installation
wrigley building workshop space / 2801 mission street
santa cruz, california
may 2019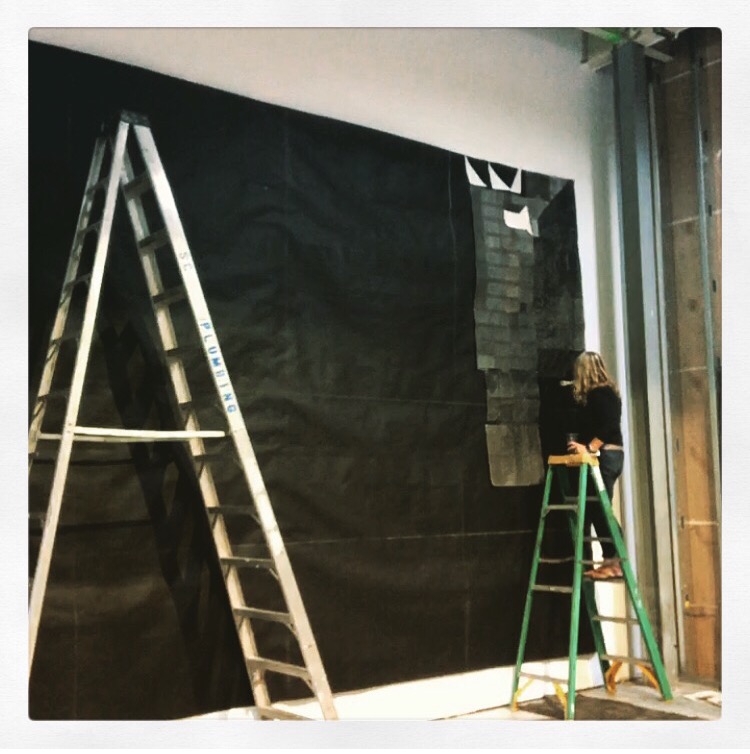 DAY TEN
study grounds for 'Merica
wrigley building workshop space / 2801 mission street
santa cruz, california
may 2019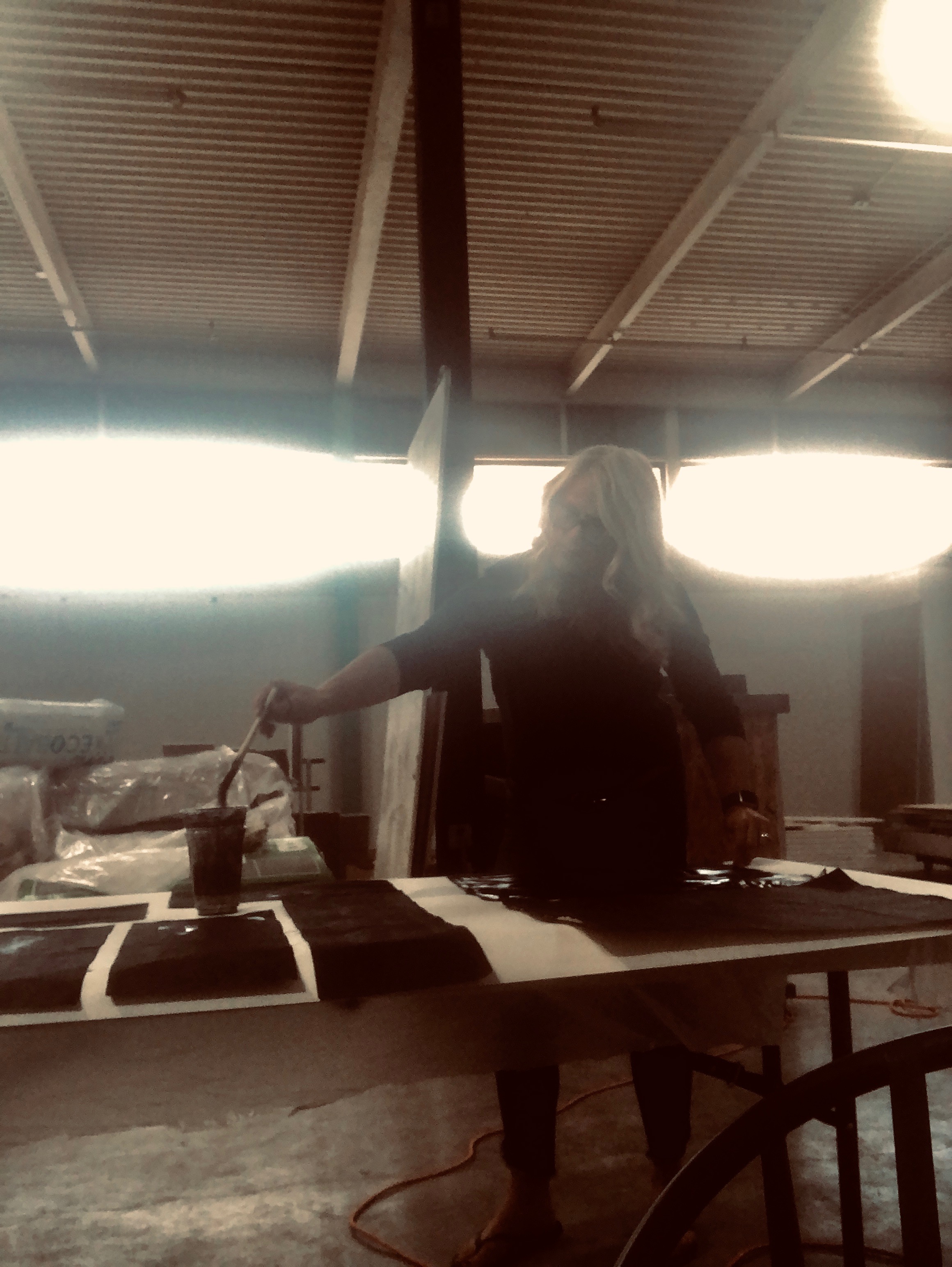 DAY THIRTEEN
inking grounds / text obliteration
wrigley building workshop space / 2801 mission street
santa cruz, california
may 2019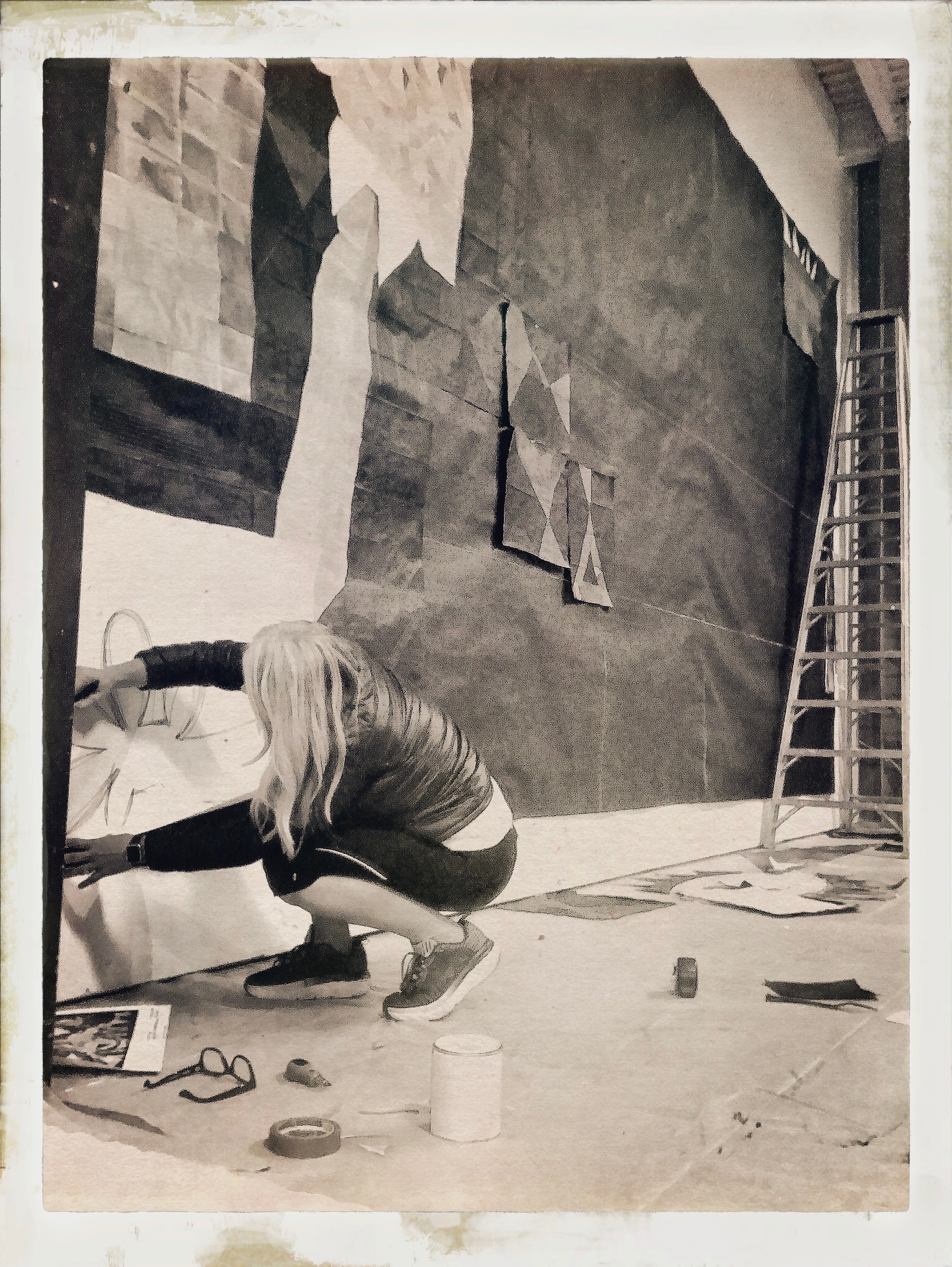 DAY SIXTEEN
application of sewn figures + grounds to substrate of 'Merica
wrigley building workshop space / 2801 mission street
santa cruz, california
may 2019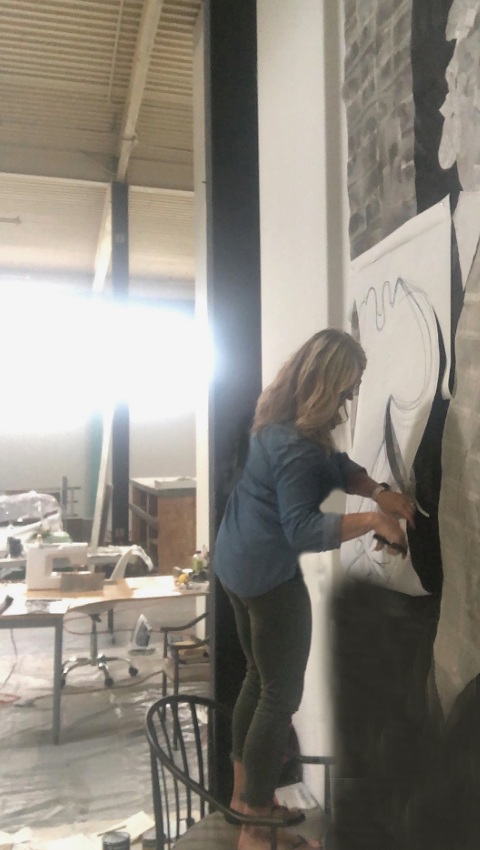 DAY EIGHTEEN
picasso made Guernica in 33 days, and I am using his same timeline. he painted his piece, but I'm sewing mine on textbook papers with metallic gold thread to emphasize the fragility of where we find ourselves in this political landscape, holding it together or hanging by a thread.
june 2019
DAY TWENTY SIX
pattern making for dr. blasey - ford figure
picasso said , " i want my paintings to be able to defend themselves, to resist the invader, just as thought there were razor blades on all surfaces so no one could touch them without cutting his hands."
in my case, i'm interested in the imagery being razor sharp at a distance, but the surface to be tactile, you could run your hand over the surface and feel the stitches and the texture of the paper. It's tangible but one has to be close to see the intricacies and detail, much like our situation, it looks very different up close.
wrigley building workshop space / 2801 mission street
santa cruz, california
june 2019